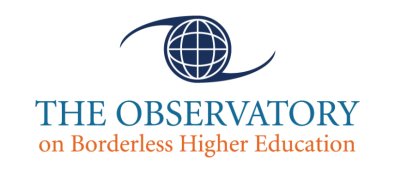 OBHE – Observatory on Borderless Higher Education
The Millennium Universal College, Pakistan is the Institutional Member of OBHE; http://www.obhe.ac.uk/who_we_are/our_global_network
The Observatory is a higher education think tank with institutional members across 30 countries. Its unique remit is 'borderless' higher education worldwide- disruptive innovations such as online learning, internationalization in all its forms and commercial competition and partnerships. OBHE offer analysis on trends, business models and policy frameworks. Purpose is to provide strategic intelligence for education leaders and policymakers attempting to navigate the opportunities and threats of borderless higher education.
Originally a collaborative initiative between the Association of Commonwealth Universities (ACU) and Universities UK, The Observatory joined the International Graduate Insight Group (i-graduate) in August 2010. The Observatory's membership is currently comprised of 160+ organizational members across more than 30 countries.

INQAAHE – International Network of Quality Assurance Agency for Higher Education
The Millennium Universal College, Pakistan is the Associate Member of INQAAHE; Barcelona.
The International Network for Quality Assurance Agencies in Higher Education (INQAAHE) is a world-wide association of organisations that are active in the theory and practice of quality assurance (QA) in higher education (HE).
INQAAHE is a QA community, with shared interests, a common language and an understanding of how things are done with regard to a very specific field of work. It provides a forum for the discussion of global issues that go beyond national or regional boundaries, such as cross border education. Members have the opportunity to learn from what others are doing, both from their successes and their failures, and thus have now set the ground for the development of a QA profession. http://www.inqaahe.org/associate-members-list?page=3

ICHRIE –  International Council of Hotel, Restaurant, and Institutional Education
The Millennium Universal College, Pakistan is the Institutional Member (Membership# 32461) of ICHRIE, USA.
ICHRIE, a nonprofit professional association, provides programs and services to continually improve the quality of global education, research, service, and business operations in the hospitality and tourism industry . The organization now known as the Council on Hotel, Restaurant and Institutional Education (CHRIE) was formed in 1946 by a group of dedicated hospitality professionals. Similar to George Washington, one individual, Howard Bagnall Meek, rose to a position of prominence among his peers, and today would be considered the "father of hospitality education."
ICHRIE's mission is to advance knowledge in hospitality and tourism.

ICHRIE is the global leader for hospitality and tourism education and research.

ICHRIE is an International Community of Hospitable, Responsible, Innovative, and Ethical members engaged in advancing hospitality and tourism education and research.

The Asia-Pacific Quality Network (APQN)
The Millennium Universal College, Pakistan is the institutional Member of APQN.  The Asia-Pacific Quality Network (APQN) is a non-profit, non-government network/organization focusing on the quality of higher education, the provision of the education and training for quality assurance agencies (QAAs) in the Asia and the Pacific region that contains over half the world's population.
APQN was founded in Hong Kong in January 2003, incorporated as an association in December 2004 in the State of Victoria, Australia; and registered as a non-profit organization in June 2011 in Shanghai, China.
APQN's mission is "to enhance the quality of higher education in Asia and the Pacific region through strengthening the work of quality assurance agencies (QAAs) and extending the cooperation between them".