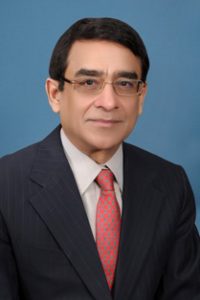 Dr. Javaid R. Laghari is Chairperson of the Trust for Innovation, Entrepreneurship and Knowledge (TIEK). He has served in six key positions in the last 30+ years. Previously he was Chairperson of the Higher Education Commission (HEC) of Pakistan. He has also served as Coordinator General of COMSTECH, the OIC Ministerial Standing Committee on Scientific and Technology Cooperation – which is the organization of OIC comprising S&T Ministers of 57 Islamic Countries. He was also an elected Senator in the Pakistan Parliament, founding President of a leading private university SZABIST, and former tenured full Professor of Electrical and Computer Engineering at SUNY Buffalo, NY.
Dr. Laghari was also the Founding President and Project Director of SZABIST, a multi-campus university which he established from scratch in 1995, and within 6 years.
Dr Laghari has delivered over 37 keynote lectures, 117 Chief Guest addresses, 61 invited lectures, 47 interviews published and over 88 TV interviews. He has also published three books on Leadership.
He was given the national award 'Tamgha-e-Imtiaz' conferred by the President of Pakistan in 1998.
Dr. Laghari is listed in the American Men and Women of Science, Who's Who in Science and Engineering, Who's Who in the East and Who's Who in the World.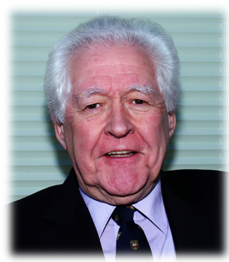 Mr. David o Faulkner
BSc (Econ) MA (OXON), D Phil
An Oxford educated economist by background, with immense experience as a strategic management consultant, and business builder. He is Emeritus Professor of Strategy at Royal Holloway, University of London, and formerly Visiting Research Professor, The Open University. In the Emeritus phase of his career he has become founder and CEO of Magna Carta College and Global Business School Oxford. Until 2003 he was an Official Student (Fellow) at Christ Church, Oxford and Member of the Governing Body, and an Oxford University Lecturer in Management Studies (Strategic Management). He has been in recent years Deputy Director of the Oxford University Said Business School, Director of the MBA programme for Oxford University, and Director of Undergraduate Programmes, Chief Examiner for the MBA, Chairman of the Graduate Studies Committee, and Chairman of the Faculty of Management.
---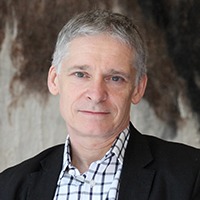 Dr Graham Spickett-Jones
Graham has worked at several UK universities (Lincoln, Hull, UEA and South Wales) and returned to UEA in 2015. As well as performing teaching, research, administrative and management roles, his academic career has involved regular contact with industry through consultancy, knowledge transfer activity and through professional institutes. He has published both in international academic journals and trade journals.
Graham has a PhD in management from the University of Hull, with a master's degree in marketing on top of a first degree in communication studies, which involved studying social psychology and media studies. These themes have informed his teaching and research interests throughout his academic career.