The dynamics of internationalization are changing. Many of the students that traditionally would have traveled overseas to study for an international qualification are now pursuing foreign degrees in their home, and at local institutions through an array of collaborative arrangements with degree-awarding institutions from major education-exporting countries.
Students in this segment of the international education market, referred to as transnational education (TNE), study for foreign qualifications in any manner of ways.
The Millennium Universal College is a Transnational Higher Education provider it takes pride in offering a creative and dynamic learning environment, a diverse and dedicated faculty and a student body belonging to various parts of Pakistan and the globe.
The Millennium Universal College has a purpose-built campus complete with Auditorium facility, lecture halls, seminar rooms, libraries, computer labs, student common rooms, study spots and areas and campus most popular spots like cafeterias, pool tables etc. The campus has ample ground area for outdoor sport activities, including soccer, cricket, volleyball, and badminton.
Its sprawling campus in H-11 complete with its own parking and an Auditorium reflects a typical university setting. The spacious, airy campus has high-speed wireless Internet access, power outlets in convenient spots to juice up your laptop and mobile devices, and countless cozy corners for quiet study or group discussion. There are food outlets, as well-stocked bookshop, a spacious library, a gym and student lounge, the central atrium and an auditorium provide spaces that can be used for academic purposes and for social gatherings.
Apart from providing rigorous academic training to its scholars, The Millennium Universal College also offers them an elaborate system of club activities including debate, drama, music, poetry recitation, chess etc. A range of events and functions are organized by these clubs throughout the year.
The student council and student community oncampus is actively involved in Community and social welfare activities. MoU's have been signed with various NGO's and INGO's for students to be active global citizens and become holistically better pupils.
What do we believe in?
We believe in the power of education to change lives; that international exposure and engaging beyond one's traditional cultural comfort zone builds confidence, maturity, and global expertise and that tomorrow's leaders deserve greater choice, mobility and opportunity as part of an increasingly interconnected global community.
We are deeply committed to the idea that cross-cultural fluency, international savvy and a solid grounding in foreign languages will give tomorrow's change-makers a distinct competitive advantage in their future endeavors as leaders across different professions like business, finance, diplomacy, law, journalism, public policy, politics, academia and international relations.
We are committed to the belief that these "global citizen" habits are best learned in the formative student years.
What do we do?
We inform & inspire our students to gain the international training and experience, leadership and language skills, and personal contacts that are vital for success in an interconnected world by providing them with access to tailored educational and pre-professional advancement opportunities in the United States.
We challenge our students to discover their maximum potential and achieve bigger goals by exposing them to other cultures and ways of life.
TMUC is a market leader in offering transnational qualifications, organisational development and has partnered with some of the biggest and best-known organizations in the UK.
We have a long and established relationship with industry and have always encouraged academia and industry to collaborate for mutual benefits. The College has worked with companies from all sectors locally, nationally and internationally
The Millennium Universal College is an institution of higher learning dedicated to providing innovative undergraduate, graduate, and professional education. By bringing a range of international qualifications home, TMUC aspires to be recognized as the leading institution of borderless education, committed to providing opportunities that exceed local stream of education to the youth of Pakistan. TMUC is currently a provider of transnational education; we have collaborative arrangements with renowned foreign institutions with professional and higher education portfolios. From Diploma, Foundation, to Bachelors and Professional Certifications, there is a programme to suit your preference, professional needs and career requirements.
For further information contact the Corporate Engagement Team on 0092 -51 -4866181-87 or international.office@tmuc.edu.pk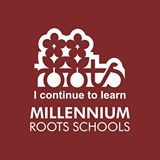 Roots Millennium Schools is a part of Roots School System founded in 1988 by Mrs. Riffat Mushtaq. Roots millennium schools is established by her son Chaudhry Faisal Mushtaq and is operating purpose built state of the art campuses in 20 cities of Pakistan. TMUC is an initiative of Roots Millennium Schools www.millenniumschools.edu.pk ; where we have been associated with teaching and learning for the last 27 years and recognized globally as center of educational excellence, learning opportunity, teaching entrepreneurship and talent discovery. http://www.millenniumschools.edu.pk/
TMUC is an Affiliate Centre for the University of London International Programmes. This is the highest level of recognition and means that in the considered view of the University of London it demonstrates a sustained commitment to developing experience in respect of teaching, support to students, and administrative processes. We have collaborative engagements with various leading institutions around the globe. The programmes we run are all recognised and we are approved by both International and Local bodies. http://www.londoninternational.ac.uk/

TMUC is affiliated with Edexcel International Examinations, UK to offer BTEC Higher National qualifications in Pakistan. TMUC center# is 91349. Edexcel is the brand name for academic and general qualifications from Pearson, including, Higher nationals, Professional qualifications, GCSEs and A levels, as well as some vocational qualifications, including NVQs and Functional Skills.
Edexcel qualifications are designed to advance learners' skills while developing knowledge, Edexcel's qualifications help learners either progress to higher education or go directly into employment. They are grounded in the quality and traditions of the British education system made relevant for today's UK and international learners. www.edexcel.com
ACCA's qualifications are benchmarked against education levels around the world. So by choosing ACCA, you choose qualifications that have been independently quality checked. ACCA is the global body for professional accountants with over 162,000 members and 428,000 students in 173 countries. This organization provides a framework of qualifications that can lead to Chartered Accountancy. After the skills module of the examinations, students are eligible for obtaining a BSc. (Hons.) in Applied Accounting from the Oxford Brookes University, the UK. ACCA qualification is a complete pathway to enter into University of London's Maters qualifications i.e. Masters in Professional Accountancy. http://www.accaglobal.com/
Mutual Understanding between Roots Millennium Schools & Intel, Pakistan that will serve as a framework within which both organizations may, share mutually beneficial, cooperate in support programs and workshops. It is intended that this agreement will promote joint coordination and exercise of both Roots National Institute of Teacher Training & Education – RNITTE & INTEL to recognize the potential and capability of members of both organizations in the furtherance of educational goals. Intel recognizes RNITTE as a teacher training and development institute, which offers accredited teacher training certifications such as PGCE, NQTS, Montessori Diplomas and Continued Professional Development Courses (CPD).
Cooperation among education sector is the key to harmonization of innovative teaching approaches and eventually to achieving optimal education standards. Forging international collaborations is one of the cornerstones of the RMS 21st century learning and teaching approach. Keeping in mind the changing paradigm of education today, RMS in a first of its kind initiative has customized a unique ICT curriculum in collaboration with Intel Education Pakistan.A project office was set up at the Roots Head Office under the authority of Department of Quality, Curriculum and Assessments DQCA for curriculum.
Roots Millennium Schools-RMS and WWF Pakistan has signed an MOU on Green School Certification. By the participation in different activities school will be playing a vital role in ensuring the future sustainability of environmental resources of Pakistan by bringing a positive change in the attitudes of the young people of our society, thus giving way to a more mature, sensible and environment conscious generation.
WWF Pakistan has recently launched a Green School Certification model with the objective to engage the students and teachers of private and government school in a structured Annual Awareness Programme to foster sense of individual responsibility and accountability in future generation of Pakistan towards nature conservation. The Green School after completing the full Green Year will be Awarded WWF Pakistan's accreditation of a "GREEN SCHOOL".
The MOU was signed by Mr. Faisal Mushtaq CEO Roots Millennium Schools and Mr. Ali Hassan Habib, Director General WWF-Pakistan in a formal ceremony.

The Millennium Universal College, Pakistan & Institute of Public Chartered of Pakistan have collaborated for CPA programme offered by ICPAP. TMUC students, who are doing or have completed their HND Business in (Accounting Pathway), ACCA, and CIMA can get the Registration / Membership for CPA programme. (CPA will map and/or to provide Exemptions, Transfers, RPL, and APL cases for registration).
The CPA Program offered by ICPAP is different in design, structure, scope, content and examinations from the CPA Program offered by the American Institute of Certified Public Accountants (AICPA), USA and others countries of the world. The ICPAP and AICPA are independent of each other, and there are no reciprocal arrangements. All reference to the CPA Program in this document pertains to the CPA Program offered by ICPAP only.
The ICPAP evaluates the credential of candidates, administers the examination, grants certificates and ensures that CPAs continue to meet the professional developments necessary to retain their certificates in good standing. The ICPAP functions under the overall guidance of the Board of Governors comprising of Certified Public Accountants/Chartered Accountants/Cost & Management Accountants, leading consultants, seniors officers, bankers and corporate executives. The ICPAP staff plans and implements the ICPAP activities within the framework of policies and procedures established by the Board of Governors. The Academic Council comprises of practitioners and distinguished academicians and other leading educational institutions. The ICPAP is credited with a team of qualified and experienced professional staff and faculty members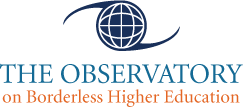 The Millennium Universal College – TMUC is now a member of OBHE, Observatory on Borderless Higher Education, TMUC is the only member from Pakistan. The Observatory is a higher education think tank with institutional members across 30 countries. Our unique remit is 'borderless' higher education worldwide- disruptive innovations such as online learning, internationalization in all its forms and commercial competition and partnerships. We offer analysis on trends, business models and policy frameworks. Our purpose is to provide strategic intelligence for education leaders and policymakers attempting to navigate the opportunities and threats of borderless higher education.
Originally a collaborative initiative between the Association of Commonwealth Universities (ACU) and Universities UK, The Observatory joined the International Graduate Insight Group (i-graduate) in August 2010. The Observatory's membership is currently comprised of 160+ organizational members across more than 30 countries. http://www.obhe.ac.uk/