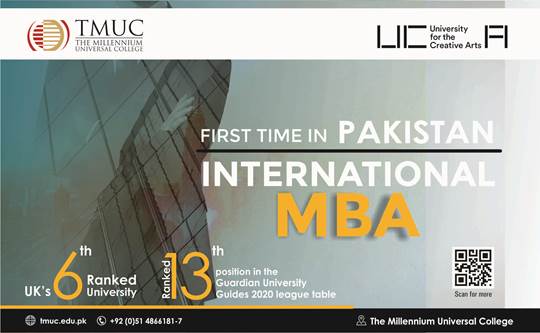 The International MBA is designed to accelerate the careers of those who are either looking to start in, or already have, careers in the Creative Industries. Our MBA degree provides vocational and academic challenges, presenting you with a holistic approach to your business practice. It is designed to prepare MBA graduates with the key attributes expected of senior managers and executive staff, whilst also providing the necessary skills to support your creative entrepreneurial ventures. Throughout your time on the the International MBA you can expect to dissect case studies and learn from real life experiences from the creative industries, as well form a strong foundation of theoretical knowledge. This is designed to differentiate graduates from other MBA courses , allowing you to stand out and be exceptional in industry.
Eligibility Criteria
At least an Upper 2nd class Honours degree or equivalent qualification in the subject or a related discipline
Have successfully completed Level 6 in the relevant subject with an overall Merit Profile
Supporting Academic and Professional Recommendation letters
BA (Hons) with 3 years' work experience
Panel Interview
Candidate will be asked to attend a face-to-face interview. This is conducted by a committee.
Course duration
Application deadlines
Course Aims
International MBA develops a comprehensive working knowledge of business and management suitable for the demands of senior positions in the creative industries and entrepreneurship.
Create positive and forward thinking leaders whose skills and knowledge allow them to make strategic decisions and present well considered ideas in the modern world of business.
Provide opportunities for your personal development, International MBA ensures that you can implement skills in creative and critical thinking; project and people management; in a highly competitive industry.
This MBA course applies theory to practice so that you have confidence in their experience to integrate their knowledge within industry immediately.
Focus on developing respected and in demand international competencies in a globalized world through our MBA programs .
To develop a framework within which you can plan and begin to implement project development.
To develop confidence in decision making, leadership and a continued commitment to self development.
To identify opportunities for the application of creative thinking and problem solving within an immediate and future business context
Areas of Study
International Corporate Financial Management
Global Business Management
Entrepreneurship and Innovation
Project Management
International Business Strategy
Research Practice
International Business Project
Why should you join TMUC
Highly competent and experienced International MBA faculty.
State of the art facilities which include modern built class rooms, library, purpose built auditorium, modern Labs, sports and gaming facilities, etc.
TMUC provides one stop dedicated services to their MBA students regarding their academics, progression and performance.
Broad and highly flexible extra-curricular opportunities
Regular testing and feedback
TMUC Career Development Center (CDC) provides programs and services to students and alumni in exploring and making effective career choices. The programs and services provide opportunities for students and alumni to foster professional networks with employers and also assist employers in meeting their recruitment needs.